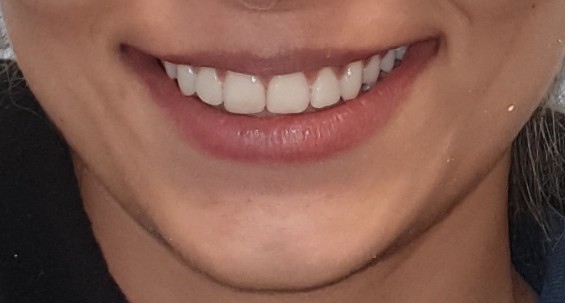 Invisalign Lincoln Teeth Straightening
Invisalign Lincoln Teeth Straightening
Invisalign is an orthodontic treatment, that uses clear aligners to straighten the teeth. Invisalign uses patented smart track material which makes the teeth straightening more predictable. There are no metal wires or un slightly brackets and they are virtually invisible and removable. This means you can eat anything you want and brush and floss your teeth with ease. Invisalign has created more than 9 million smiles around the world. At Kordel House Dental Practice in Lincoln, we offer affordable Invisalign teeth straightening from as low as £26.24 a month.
How is Invisalign different from other teeth straightening?
The reason we love Invisalign in Lincoln for teeth straightening is that:
They fit around your lifestyle.
It's discreet and near-invisible.
Unlike some of the DIY Aligners each and every step is monitored by our experienced Invisalign accredited Dentist in Lincolnshire.
The smart track material and digital scanning technology make Invisalign more predictable.
What is the Invisalign treatment process at Kordel House Dental in Lincoln?
The Invisalign treatment process starts with a consultation with our experienced Invisalign accredited dentist
We offer virtual consultation or consultation at our practice in Lincolnshire.
Our Invisalign Dentist takes a 3D Scan of your smile and develops a customised treatment plan that helps you visualise your final smile.
Once you approve your brand new smile, we authorise Invisalign to manufacture your customised clear aligners which will be shipped to Lincoln within 2 weeks.
Each Invisalign aligners you will need to wear at least 20 hrs a day and your tooth movements will be monitored by your Invisalign dentist every 6-8 weeks.
Once you reach your beautiful dream smile with the help of a series of Invisalign clear aligners, to prevent teeth from shifting back we make retainers for our patients.
What are the Costs of Invisalign treatment in Lincoln?
Cost of Invisalign clear aligners is similar to traditional braces. At Kordel House Dental Practice, we try to keep Invisalign treatment as affordable as possible.
Invisalign Treatment costs depend on the complexity of the treatment and they start from as low as £26.24/month for simple cases and £41.99/month for moderate cases.
Why Invisalign treatment at Kordel House Dental Practice in Lincoln?
Our Invisalign providers have more than 10 years of experience offering Invisalign treatment in Lincolnshire.
We see Invisalign as part of your smile makeover. Most Invisalign patients will need some cosmetic dentistry work like composite bonding and teeth whitening at the end of Invisalign treatment. Our Invisalign providers provide smile makeover which is included in your treatment plan.
We can provide all your needs under one roof to very high standards at the hands of our experienced cosmetic dentists.
Contacts us on 01507211833at Kordel House Dental Practice in Lincolnshire to transform your smile with Invisalign in Lincoln, Market Rasen, Sleaford and Woodhall Spa.