No matter who you are – a teen looking to get a confidence boost or an adult looking to feel at ease all day – clear, invisible braces can seamlessly reposition your teeth to give you that unbelievable "feel good" smile.
We offer custom-made Invisalign clear aligners which are practically invisible, designed to snugly fit over your teeth and clinically proven to adjust your teeth safely, quickly and comfortably. There is currently no better way to bring out your smile and have added confidence as a bonus.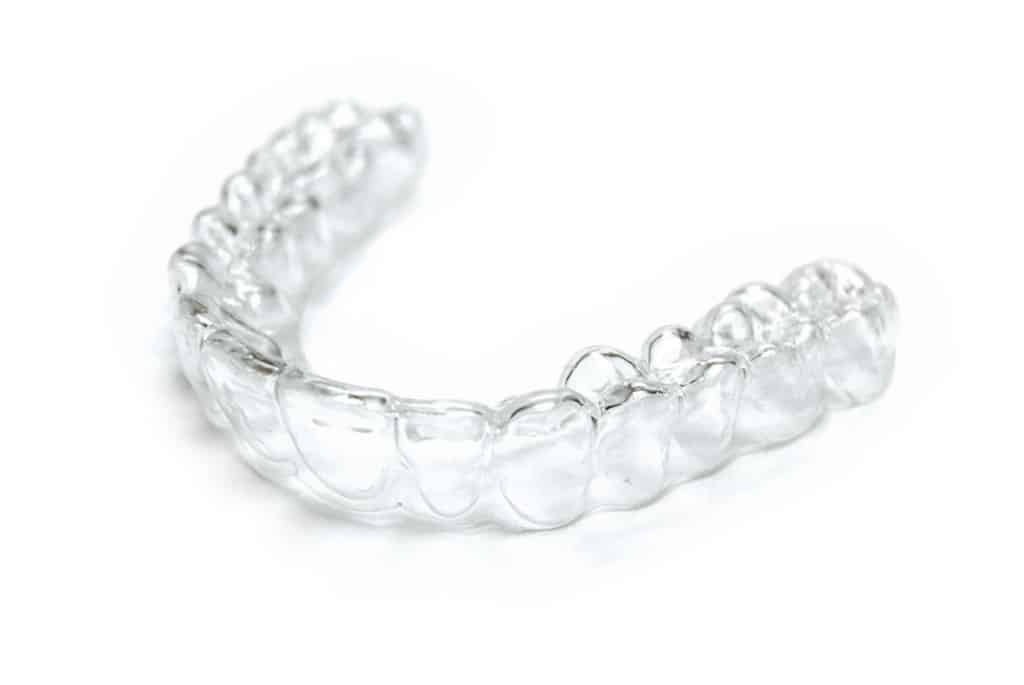 Invisalign are the perfect solution for anyone who wants to restore a picture-perfect smile without having anyone notice their braces.
Each one of Invisalign's multi-layered SmartTrack aligner shifts your teeth ever so gently through a controlled force, moving them either vertically or horizontally, or rotating them when required. These aligners have been designed to use only as much force as needed, at the right place and the right time.
Invisalign's clear braces are recommended for teens as well as adults who are looking to correct:
Spaces or gaps between teeth
Protruding teeth
Crooked teeth
Invisalign braces also offer a highly practical solution for treating complex orthodontic problems. Depending on the complexity of the problem, we will devise a custom treatment that best works for you.
Our friendly team are here to help you, contact us today for more information

 
Frequently Asked Questions
Do I have to keep my invisible braces on all the time?
For the Invisalign aligners to work properly, you need to wear the clear aligners for approximately 22 hours a day, at least 14 days before moving to the next aligner. However, you must remove the braces when eating or drinking. You can also remove them on special occasions such as an evening date. You will need to visit your dentist every 4 to 6 weeks for a check-up and to monitor overall progress.
Who is the right person to administer invisible braces treatment?
All our dentists are trained and registered to administer the treatment. Our dentists carefully examine the imbalances between your teeth and come up with a custom-tailored design that works naturally to match your smile.
Do invisible braces work the same as traditional braces?
If you require minor corrections and are willing to make subtle changes to your lifestyle during treatment, invisible braces can work as well as traditional braces to align your teeth. However, it is important to discuss your needs with your dentist before choosing a suitable treatment plan, to determine if you are a suitable candidate.
Happy Patients
Thank you so much for my bridge and all your hard work
Happy Patients
Thank you so much for my lovely new smile! I have never enjoyed smiling so much – Life Changing!
Happy Patients
Thank you for all your support, hard work and humour during my treatment recently. I very much appreciate all the effort and the end result!!!
Happy Patients
I am a dental phobic and have been terrified of the dentist since I was six years old (I am also 73 now). The reason why I tell you this is because in case you are a dental phobic, pleas be brave and go, you will not regret it and nothing will be done against your will. Perhaps you have children or just want to visit for treatment. I urge to join this practice and be reassured and happy as I am.
Happy Patients
I can't thank you enough for the gift of straight teeth! Thank you for your expertise, always being so friendly and helpful and for going the extra mile in fitting me in your Saturdays and after work too. I appreciate all that you have done for me.
Your Dental Experts
Our friendly and experienced dental team is here to help you. Click on the images below to learn more about your dental team.
Don't wait another year, your dream smile is just a click away
Speak to one of our friendly team members now to get more information
Speak to our experts now