If you have ever had to deal with issues like misaligned, imperfect, chipped or eroded teeth, you know exactly what kind of confidence-shattering effect it can have. Fortunately, you do not have to live with these issues for long, because composite bonding is the perfect minimally invasive solution.
Composite bonding is the process of applying a dental composite to your teeth to make it look fuller and proportionate. People visit us all the time, looking to get crooked, cracked or chipped teeth fixed, including those they feel are not white enough.
Composites are distinctly unique from porcelain veneers, which are laboratory-manufactured and require dentists to shave off a fair amount of the healthy tooth that is being treated. Composites can be easily applied in a single dentist visit with minimal tooth removal and anesthetic.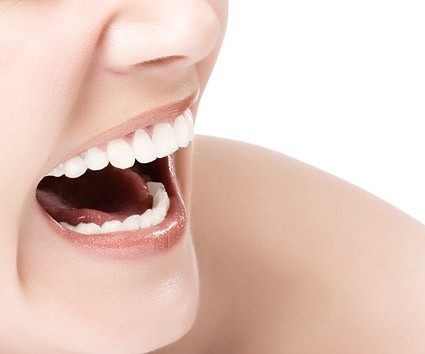 Benefits of Composite Bonding
Composite bonding is an effective and safe cosmetic dental treatment that has been practiced for more than five decades and has been widely available for more than 30 years. Quick and efficient composite fillings make it a short and pleasant experience.
The benefits of Composite Bonding include;
Quick and painless
Very natural in appearance
Easily repairable
Immediate results – composite bonding can be completed in one visit
Minimally invasive
If you would like to restore your smile using composite bonding and want a set of perfectly natural looking teeth to match your good dental health, please contact us today to schedule an appointment so that we can discuss your questions about composite bonding.
Our friendly team are here to help you, contact us today for more information

 
Frequently Asked Questions
Is composite bonding the same as having composite veneers?
Composite bonding and composite veneers are pretty much the same treatment. It involves the same process but the technique varies based on the result we are trying to achieve for you. We can determine which technique would be best suitable for you.
How long does composite bonding last?
Like all things in life, composite bonding doesn't last forever. However, we have seen from our patients that have had this treatment who continue to maintain their oral health as well as avoid biting on hard foods/objects, they are enjoying their composite bonding treatment for years.
Does composite bonding require special attention?
In short, no. You can continue to eat and drink whatever you like, as long as you practice good oral hygiene habits on a regular basis; for example, brushing your teeth two to three times daily, and flossing and rinsing your mouth properly using a well-known mouthwash brand.
Happy Patients
Thank you so much for my bridge and all your hard work
Happy Patients
Thank you so much for my lovely new smile! I have never enjoyed smiling so much – Life Changing!
Happy Patients
Thank you for all your support, hard work and humour during my treatment recently. I very much appreciate all the effort and the end result!!!
Happy Patients
I am a dental phobic and have been terrified of the dentist since I was six years old (I am also 73 now). The reason why I tell you this is because in case you are a dental phobic, pleas be brave and go, you will not regret it and nothing will be done against your will. Perhaps you have children or just want to visit for treatment. I urge to join this practice and be reassured and happy as I am.
Happy Patients
I can't thank you enough for the gift of straight teeth! Thank you for your expertise, always being so friendly and helpful and for going the extra mile in fitting me in your Saturdays and after work too. I appreciate all that you have done for me.
Your Dental Team
Our friendly and experienced dental team is here to help you. Click on the images below to learn more about your dental team.
Don't wait another year, your dream smile is just a click away
Speak to one of our friendly team members now to get more information
Speak to our experts now