Re-opening of Kordel House Dental Practice: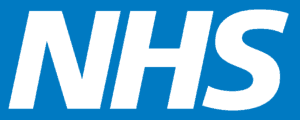 I would like to thank all our patients for their support and understanding during the practice shut down period. The practice was operating on a 'closed-door policy' providing free telephone triage, advice and prescription service for dental emergencies for all the people around the region irrespective of their registration status with the practice. I am very proud to note that only a very few of our own patients needed my assistance.
As you may be aware the government has announced the easing of lock-down measures for dentistry commencing 8th June 2020.  It won't be dentistry as normal as there will be restrictions on the use of aerosol-generating procedures (use of the drill, scaling etc.) for a limited time. During the pandemic supplies of PPE have been restricted and so the pace at which we work will be limited by ongoing availability of PPE and the COVID Alert Level as updated by the government.
The practice has been undertaking and will continually undertake various risk assessments in respect of:
Health and well-being of personnel
Availability of PPE
Safety of the work environment for staff and patients
Efficacy of dental tools to minimise aerosol
Continued evaluation of air quality and purity with air purifiers and ambient particle counters
Adherence to evidence-based standard operating procedures which will evolve as new evidence of health promotion and cross-infection control emerges
Aerosol Generating Procedures in Dentistry
Many procedures performed in dentistry generate a fine mist of airborne particles which can be respired and may contain airborne pathogens. Whereas there is compelling empirical evidence to suggest that transmission of airborne pathogens is extremely low, with no recorded community outbreaks as a direct result of dental procedures across the world, we wish to operate safely, and aerosol-generating procedures in dentistry will need to be carefully controlled and planned, particularly for the next few months. We have already installed air purifiers in the surgeries, which is above and beyond the current recommendations.
In June, we will focus on prioritising dental care for patients who have had unresolved dental problems and dental emergencies. The services we could offer would be restricted to non-aerosol generating procedures like temporary fillings, radiographs, extractions, consultations etc. Many of our staff will be returning from furloughed status and there is an ongoing process of training to help them manage your care in the safest way possible.
You will notice some differences in how we work
You will notice some differences to the traditional delivery of dental care.
There will be wider appointment hours to enable buffer zones and reduce traffic and promote social distancing.
Early appointments will be available for those who are shielding or who are vulnerable to maximise their safety.
There will be a greater focus on telephonic consultation prior to an appointment to minimise the time that you spend in the building
Patients will receive a telephonic/electronic form based COVID19 risk assessment prior to attendance
There will be restricted entry with a maximum number of patients in the building at any one time, and only patients who are receiving treatment will be permitted to enter unless there is a pressing need for an accompanied person with parental responsibility or to assist an older adult physically or for mental capacity reasons
Patients should attend without large bags, coats (where practical),
Patients will be asked to bring a mouth covering if needed to wait on the premises (we can provide this on entry if you do not possess your own)
Please make sure you bring your own pen along to minimise unnecessary touching of surfaces
All patients will need to wash or sanitise hands-on entry to our building
We would like to request our patients to make sure they don't use the practice toilet unless it's an emergency
Some areas of the building will have guided entry to avoid patients touching door handles
Patients will be asked to use a pre-procedural mouth rinse with an oxidising agent to limit virus viability in spatter
We would respectfully ask patients to pre-pay via card telephonically if possible for their dental appointments to minimise traffic in the surgery.
Maximising social distancing
Where feasible we will operate on a 'closed-door policy'.  That is, of waiting in vehicles and be called into the surgery by a 'Patient Guide' so as to not congest waiting rooms. The practice policy on waiting outside will evolve as the COVID threat level reduces.
Minimising community spread of disease
We will be providing frequent training to all staff members to ensure they can effectively and safely support your dental care in the post COVID era. Our Front of House professionals will be wearing PPE while we are waiting for install of various sneeze guards. Our clinical staff will be wearing enhanced PPE, particularly face visors and respirators. This is for your protection and to minimise the possibility of community transmission of airborne pathogens, not limited to coronavirus.
We ask all patients to risk assess themselves and decide if they are COVID-19 free and fit enough to receive non-essential treatment at this time and defer any non-essential treatment.
If you require advice before attending your appointment, please phone and request that one of the clinicians undertake a telephonic consultation before arranging your appointment.
We are looking to be of service once again for our community and progressively work towards rebuilding our service in a safe manner.
We are looking forwards to seeing you soon and rebuilding our lives.
With our best wishes.  Stay healthy.