Are you on the lookout for an experienced, professional and friendly dentist to do your white fillings procedure in Horncastle? You are in luck!
The white filling material is a tooth-coloured plastic and glass mixture that is used to restore the natural structure of your tooth. Unlike silver fillings (amalgam), it does not contain mercury and happens to be a much safer alternative.
White fillings can also help with:
Cavities
Broken teeth
Reshaping crooked teeth
Cosmetic improvement of the smile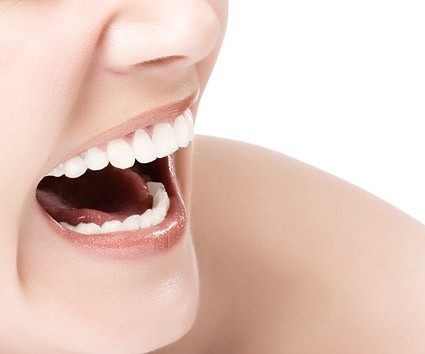 The Clear Choice at Your Next Appointment
The average lifespan of white fillings can range anywhere between 5 and 12 years or more.
White fillings are defined by their characteristic of seamlessly blending in with other teeth. This makes it very difficult for anyone to notice that you have a filling in your teeth at all!
The filling insulates your teeth from temperature changes; for instance when eating hot food or having a cold drink. This significantly reduces sensitivity to make it much more manageable. White fillings also support the teeth through bonding which helps in the prevention of breakages.
Our friendly team are here to help you, contact us today for more information

 
Frequently Asked Questions
Are there other types of fillings apart from white fillings?
Silver fillings can be used to restore the normal structure of your teeth as well. However, white fillings last longer even though the duration of the material used depends solely on how well you care for your teeth. Consult one of our dentists to understand best oral hygiene and dental care practices.
How long do white fillings last?
White fillings (composite resin) can last up to 5 years or even more but by ensuring good oral hygiene, your white composite fillings will last for years.
Can I whiten my white fillings?
White fillings do not change colour with teeth whitening and one of our dentists will inform you about this at your appointment. To ensure best results, we may advise whitening teeth first before placing your white fillings.
Happy Patients
Thank you so much for my bridge and all your hard work
Happy Patients
Thank you so much for my lovely new smile! I have never enjoyed smiling so much – Life Changing!
Happy Patients
Thank you for all your support, hard work and humour during my treatment recently. I very much appreciate all the effort and the end result!!!
Happy Patients
I am a dental phobic and have been terrified of the dentist since I was six years old (I am also 73 now). The reason why I tell you this is because in case you are a dental phobic, pleas be brave and go, you will not regret it and nothing will be done against your will. Perhaps you have children or just want to visit for treatment. I urge to join this practice and be reassured and happy as I am.
Happy Patients
I can't thank you enough for the gift of straight teeth! Thank you for your expertise, always being so friendly and helpful and for going the extra mile in fitting me in your Saturdays and after work too. I appreciate all that you have done for me.
Your Dental Experts
Our friendly and experienced dental team is here to help you. Click on the images below to learn more about your dental team.
Don't wait another year, your dream smile is just a click away
Speak to one of our friendly team members now to get more information
Speak to our experts now