The more we age, the more our faces lose their natural subcutaneous fat. As a result, facial muscles must work closer to the skin's surface, causing crow's feet and smile lines to become more apparent. To further add to this, facial skin also stretches with time, leading to a loss of facial volume.
Dermal fillers are a natural way of diminishing facial lines and restoring volume as well as fullness in the face, making us look fresh and rejuvenated.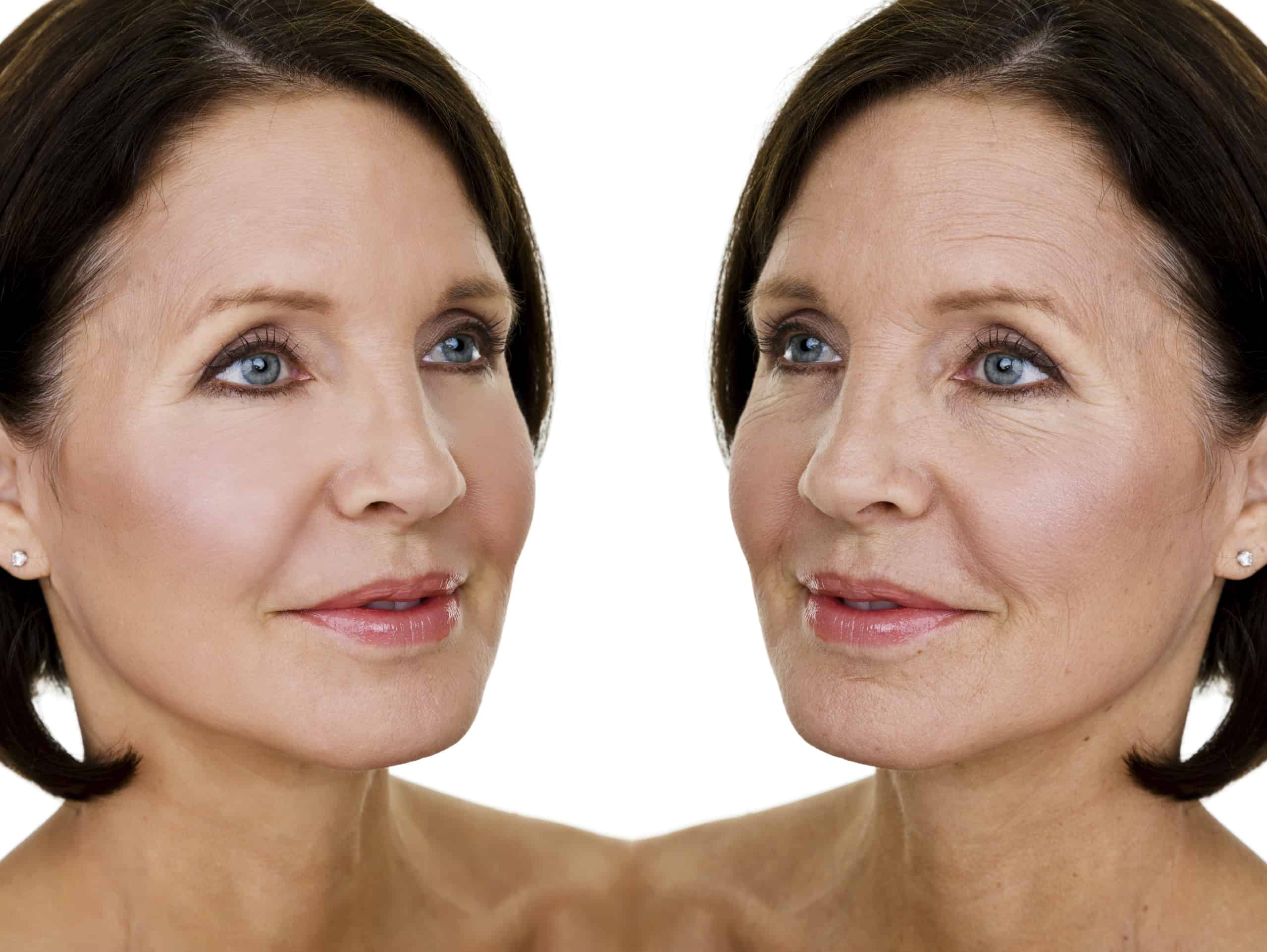 Endless Aesthetic Possibilities
Dermal fillers can be used to provide structure, volume and hydration to the treated area, which smoothens out wrinkles and lines providing a younger and rejuvenated appearance. They contain a biodegradable gel containing a specially formulated hyaluronic acid, which is injected into affected areas under the skin.
For many years, professionally-trained dentists have been successfully administering dermal fillers to:
Hide recessed scars
Enhance and improve shallow contours
Get rid of lower lid shadows
Soften facial wrinkles and creases
Make thin lips look fuller
Counter facial deformities
Dermal fillers can be a real life-saver for people who are showing early signs of aging, whatever the reason may be.
Our friendly team are here to help you, contact us today for more information

 
Frequently Asked Questions
What areas can dermal fillers treat?
Dermal fillers have a variety of applications which have proven useful for facial enhancement, including smoothening out lines, depressions and wrinkles. To be specific, treatment areas may include smile lines, lips, cheeks, marionette lines and nasolabial folds.
What kind of recovery or downtime can I expect?
Post-treatment downtime is rare – however, a small degree of swelling and/or bruising around the treated areas is common. Being said, these after effects fade away rather quickly and you will be able to carry on with your daily routine the moment you walk out of our clinic.
Do I get permanent results?
Unfortunately, no; results can last anywhere between three months to a year, largely depending on the quality and volume of product used, your body's absorption ability and the facial area that is treated. It is not uncommon for patients to undergo "touch-up injections" from time to time, to maintain their fresh appearance.
Happy Patients
Thank you so much for my bridge and all your hard work
Happy Patients
Thank you so much for my lovely new smile! I have never enjoyed smiling so much – Life Changing!
Happy Patients
Thank you for all your support, hard work and humour during my treatment recently. I very much appreciate all the effort and the end result!!!
Happy Patients
I am a dental phobic and have been terrified of the dentist since I was six years old (I am also 73 now). The reason why I tell you this is because in case you are a dental phobic, pleas be brave and go, you will not regret it and nothing will be done against your will. Perhaps you have children or just want to visit for treatment. I urge to join this practice and be reassured and happy as I am.
Happy Patients
I can't thank you enough for the gift of straight teeth! Thank you for your expertise, always being so friendly and helpful and for going the extra mile in fitting me in your Saturdays and after work too. I appreciate all that you have done for me.
Your Dermal Filler Experts
Our friendly and experienced facial aesthetics team is here to help you. Click on the images below to learn more about your aesthetics team.
Don't wait another year, your dream smile is just a click away
Speak to one of our friendly team members now to get more information
Speak to our experts now