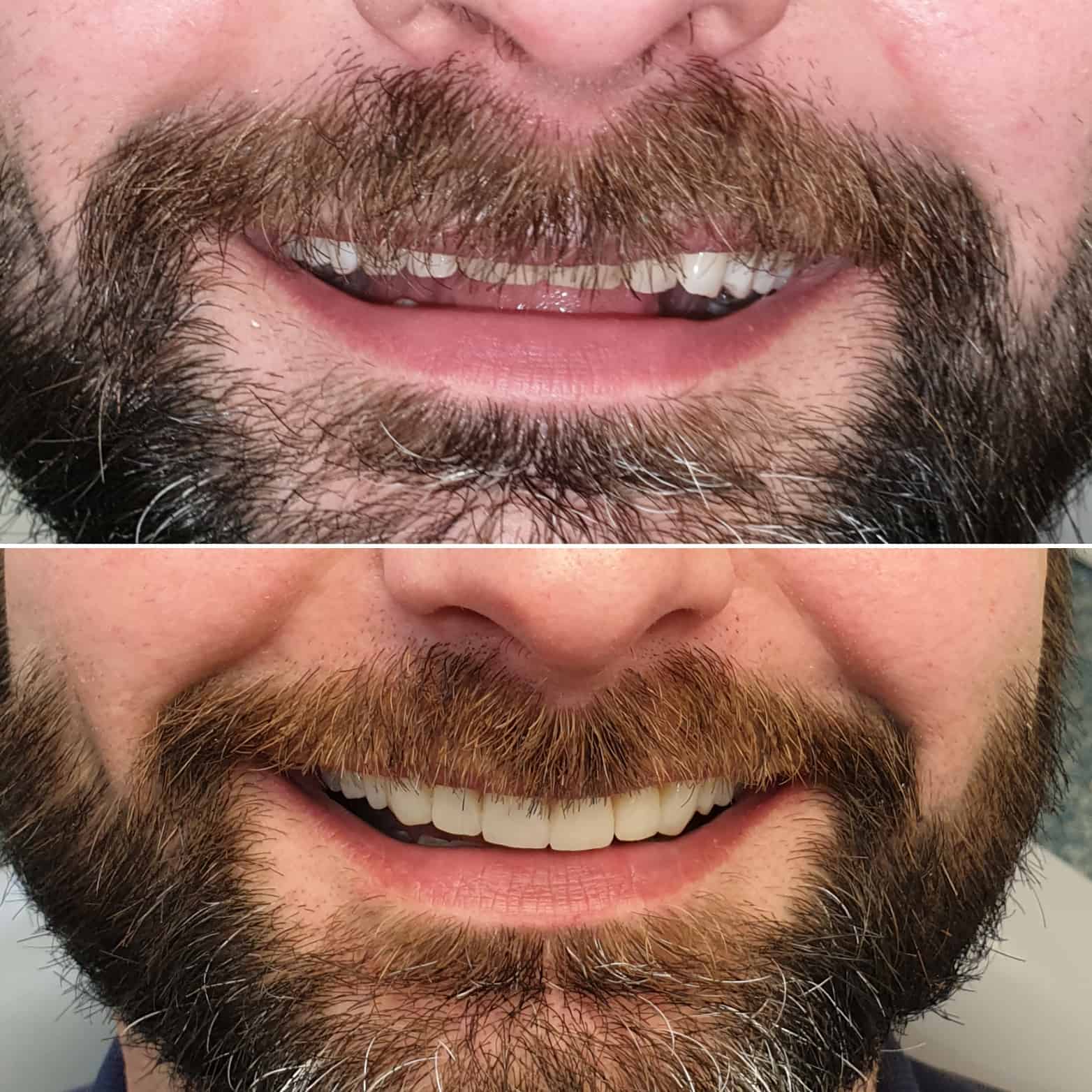 Cosmetic Dentist in Lincolnshire-Improve Your Smile
Cosmetic Dentist in Lincolnshire-Improve Your Smile
Most people have at least one element of their teeth that they wish they could change. Fortunately, this is possible thanks to cosmetic dentistry. Cosmetic dentist in Lincolnshire at Kordel House Dental practice focuses on improving the appearance of teeth through a range of different treatments. However, they can't be performed by just anyone. A cosmetic dentist has specific skill and experience when it comes to transforming the appearance of your smile. If you are looking for cosmetic dentistry in Woodhall Spa or Sleaford in Lincolnshire, our Kordel House Dental Practice team would be happy to help. Here are just a few of the cosmetic dental treatments available at our Lincolnshire based dental practice.
Composite Bonding
If you have fairly superficial cosmetic imperfections, you may be a good candidate for composite bonding. This popular, minimally invasive cosmetic dentistry treatment can address discolouration, staining, chips, cracks and minor misalignment issues with minimal fuss. The composite solution is applied to the teeth and our cosmetic dental specialists will use their skill and experience to sculpt it to hide imperfections and enhance your smile. Composite bonding can be performed in just a single visit, and since there are no permanent alterations to your natural teeth, there's no need for anaesthetic or sedation. The results are immediate and sustainable too. Composite bonding is a great choice for patient's looking for an affordable makeover in Lincoln. Smile makeover treatments with composite bonding take only 2 hours. You will walk out of the practice your brand new confident smile. Our Cosmetic Dentist Smitha Mathew is one of the few dentists in the Lincolnshire who is an advanced Bioclear Composite Veneer practitioner.
Dental Veneers
Veneers are a popular way to improve the appearance of your teeth, particularly thanks to their versatility in concealing a number of aesthetic imperfections. Veneers can be used to hide chips, cracks, stains and superficial damage, as well as to close uneven gaps between the teeth and create uniformity across your smile. Dental veneers are available in two different materials – porcelain or composite. Both are custom designed to cover specific teeth, created in the size, shape and shade needed to discreetly and effectively enhance your smile. Dental veneers usually require two visits to our cosmetic dentistry specialists in our Lincoln dental practice. With proper care and attention, your veneers could last upwards of 20 years.
Teeth Straightening
Crooked teeth affecting your smile confidence? Want to avoid the frustrations and limitations of traditional fixed braces? If you are looking for teeth straightening in Lincoln, look no further. We offer not one, but three different solutions that can straighten your smile in as little as 3 months. As well as renowned Invisalign aligners, we can also offer inman aligners and tooth coloured braces. Each of these solutions provides patients with greater control over their treatment, more flexibility and result in a natural-looking smile with minimal disruption to their day to day lives.
Smile Makeover
Like the sound of the treatments listed above? All of these and more can be combined into a package known as a Smile Makeover. We are one of the leading providers of Smile Makeovers in Woodhall Spa and Market Rasen Lincoln and create bespoke packages to meet the individual needs of each patient. Tell us the elements of your teeth that cause you to feel self-conscious or embarrassed and let us recommend the treatments that can transform your smile. Some of the cosmetic dental treatments that we may recommend could include teeth whitening, composite bonding, veneers, teeth straightening, white filling and even dental implants.
Start your smile transformation today by contacting our cosmetic dentist in Woodhall Spa or Sleaford in Lincolnshire today by calling our cosmetic dentist on 01507 211833.