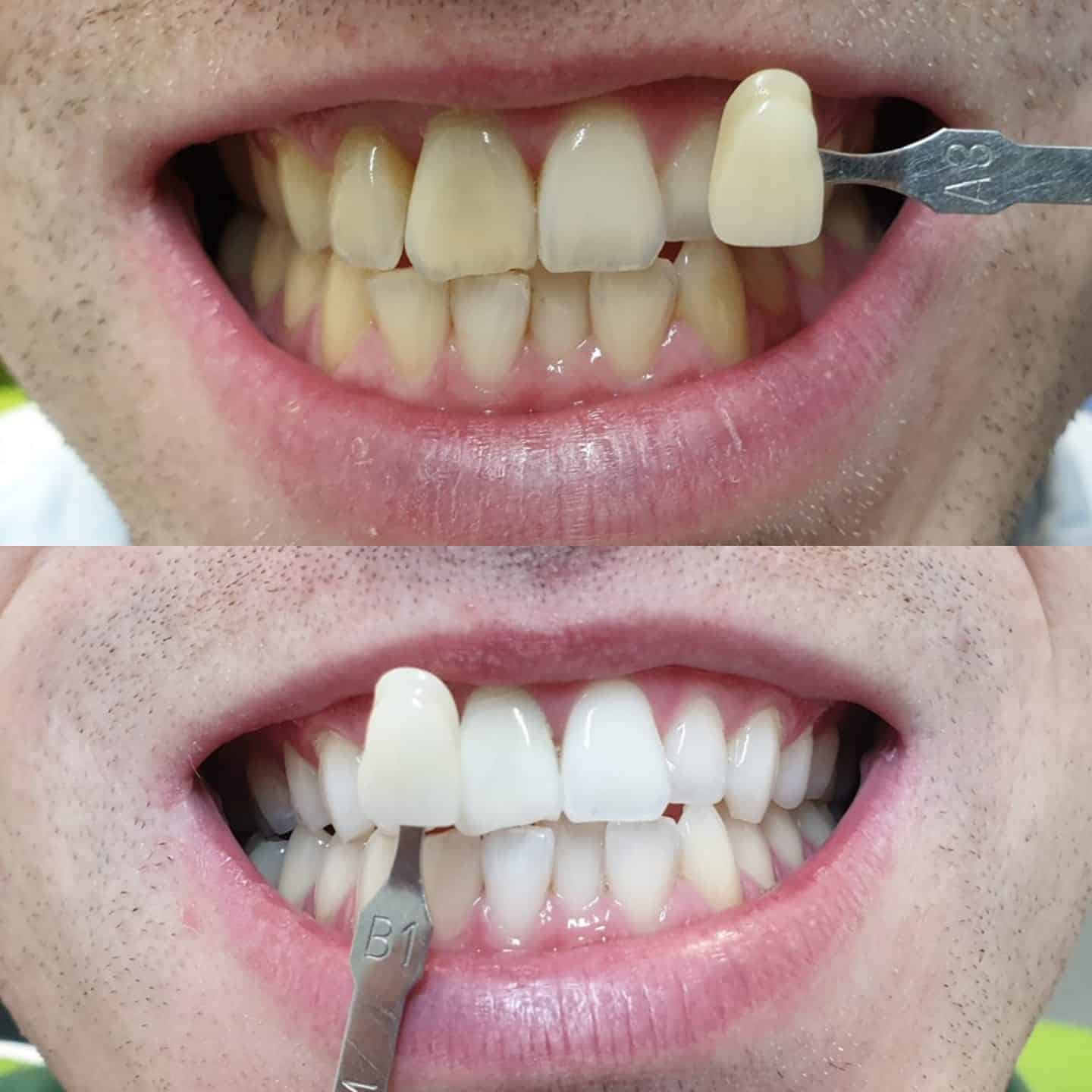 Teeth Whitening In Lincoln
Brighten Your Smile with Enlighten® Teeth Whitening in Lincoln
Is your smile as bright and white as you would like it to be? It's not unusual for our teeth to appear darker as we get older. The middle part of our teeth, called dentin, naturally yellows over time. Our teeth are also affected by external factors such as stains caused by certain coloured foods or smoking. If the colour of your smile is causing you to feel self-conscious you aren't alone. Research shows that people consider white teeth to be hallmarks of health, happiness, attractiveness and success. With this in mind, it's little wonder that many people want to improve the colour of their smile.
Fortunately, you don't have to live with yellow teeth. Professional teeth whitening solutions like Enlighten® can eliminate staining and discolouration and lift the colour of your teeth, bringing your smile back to life again. We are leading providers of Enlighten® teeth whitening in Lincoln, helping patients to rediscover a smile that leaves them full of confidence.
What is the Enlighten® teeth whitening system?
The Enlighten® teeth whitening system is a premium brand of tooth whitening that is carried out both at home and in our Lincoln cosmetic dentistry offices. It is the only teeth whitening system that can lighten the colour of your teeth by up to 16 shades and guarantees a B1 shade. B1 is considered to be the whitest shade for natural teeth and is a colour that is normally difficult to achieve without using dental veneers.
What is the Enlighten® teeth whitening procedure?
Enlighten® teeth whitening is a three-step process, carried out over the course of three visits to our Lincolnshire based cosmetic dentistry practice.
Step 1: Impressions of your teeth are taken using putty or 3D Digital Scan. These will be used to make bespoke whitening trays for you, which are created at a state-of-the-art laboratory. You'll be given special toothpaste to use for the next two weeks while your trays are being created. This toothpaste will protect your teeth against the effects of whitening while also improving the overall whitening effect.
Step 2: You'll come into our practice to collect your bespoke whitening trays and bleaching gel. Our cosmetic dentist will tell you how to use them, and you'll go home to start your Enlighten® treatment, wearing the trays as instructed for the next 14 nights.
Step 3: 14 days later, you'll come into our Lincoln dental practice for professional whitening. This is a 40-minute treatment using your existing trays that will enhance your existing results and ensure colour consistency across all of your teeth, helping your new smile to look attractive and natural.
Maintaining the results of your new brighter, whiter smile
One of the biggest benefits of the Enlighten® teeth whitening system is that it is simple to maintain your results indefinitely. You'll be able to take your bespoke whitening trays home with you and purchase at-home whitening gel to boost your colour as and when you want to. You can also schedule further sessions of professional teeth whitening at our Lincoln dental practice.
If you are looking for teeth whitening in Lincolnshire, the cosmetic dentistry team at Kordel House Dental Practice would be happy to help. Contact us today on 10507211833 to schedule your consultation for Enlighten® teeth whitening.