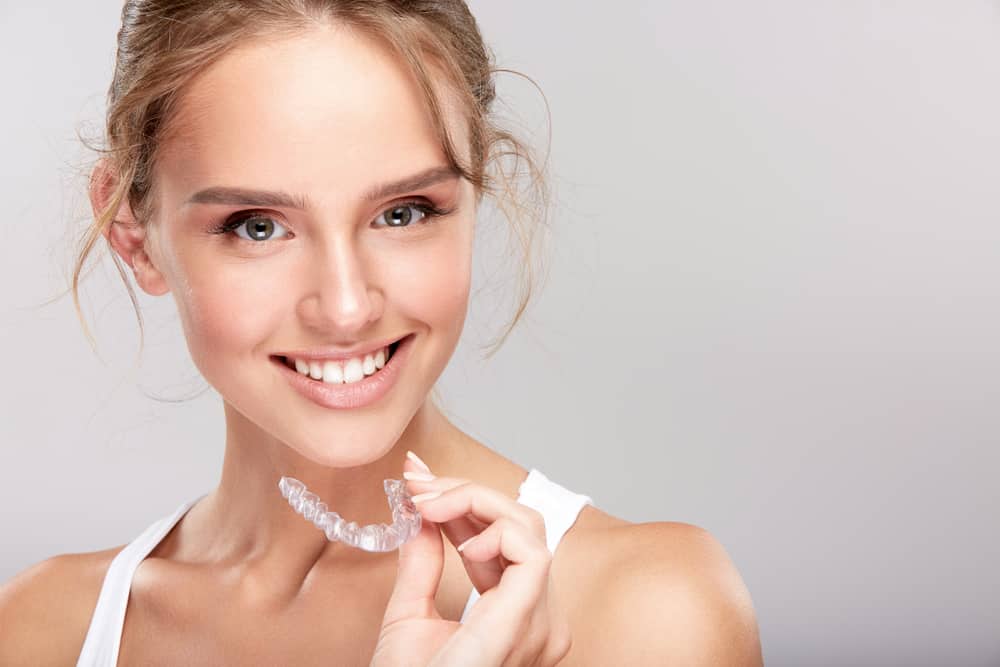 Invisalign Smile Makeover in Lincoln
Invisalign Smile Makeover in Lincoln
Want to feel confident in your smile? Consider a Smile Makeover with Invisalign.
Everyone deserves to feel confident about the appearance of their smile and now it's possible to achieve this, thanks to a combination of cosmetic dentistry treatments known as a smile makeover. When you choose Kordel House Dental Practice as an Invisalign provider, we maximise the benefits you achieve by automatically providing several treatments usually included in smile makeovers. If you're looking for Invisalign treatment or a smile makeover in Lincoln, our expert team can help. Here's what to expect from your Invisalign Smile Makeover in Lincoln.
What is included in a Smile Makeover?
When you choose a Smile Makeover at Kordel House Dental Practice, you'll be given three separate treatments that will transform the appearance of your teeth.
Invisalign
Invisalign is arguably the most popular clear aligner orthodontic treatment in the world. This revolutionary program uses a series of custom aligners to gently exert force onto the teeth to move them into an improved position – without the need for the brackets and wires of braces. This makes Invisalign more comfortable, more convenient and since they are removable, you can take better care of your new smile too. Patients must wear them for a minimum of 22 hours per day, only removing them for cleaning and eating. Treatment times can be shorter too, with some patients seeing their new smile unveiled in as little as 6 months.
Teeth Whitening
People who have white, bright teeth are thought of as being healthier, more attractive, younger and more successful than those who have dental discolouration or staining. While there are plenty of over the counter products available that claim to be able to whiten your smile, none are as effective as in-office whitening by a trained and experienced cosmetic dentist.
Benefits of professional teeth whitening include:
Over the counter teeth whitening products are only available with low-grade whitening gel. However, professionals can use much stronger doses that deliver more effective results.
High-grade whitening gel can harm your teeth and gums if it isn't applied properly. Our expert team have the experience, skill and equipment needed to ensure your whitening gel is applied with due care and attention. This also means that your whitening results will be consistent across your smile.
High-grade whitening provides much faster transformations than can be achieved using over-the-counter products. Many patients can see their teeth appear several shades lighter after just one application.
Composite Bonding
Composite bonding is a simple and effective way of making minor cosmetic alterations to the teeth. The process requires minimal tooth removal and anaesthetic and involves the composite material being pasted onto the teeth, then your dentist will use their skill to artfully sculpt the composite to address the issues that are affecting your smile. These could include:
Chips, cracks and other superficial damage.
Minor misalignment or unevenness.
Improving the colour of teeth that are stained or discoloured.
Composite bonding can be used to make any further slight improvements that can complete your smile transformation.
Ready to start your smile makeover at our Lincoln-based dental practice? Call our discreet and knowledgeable team at Kordel House Dental Practice to schedule a consultation today.