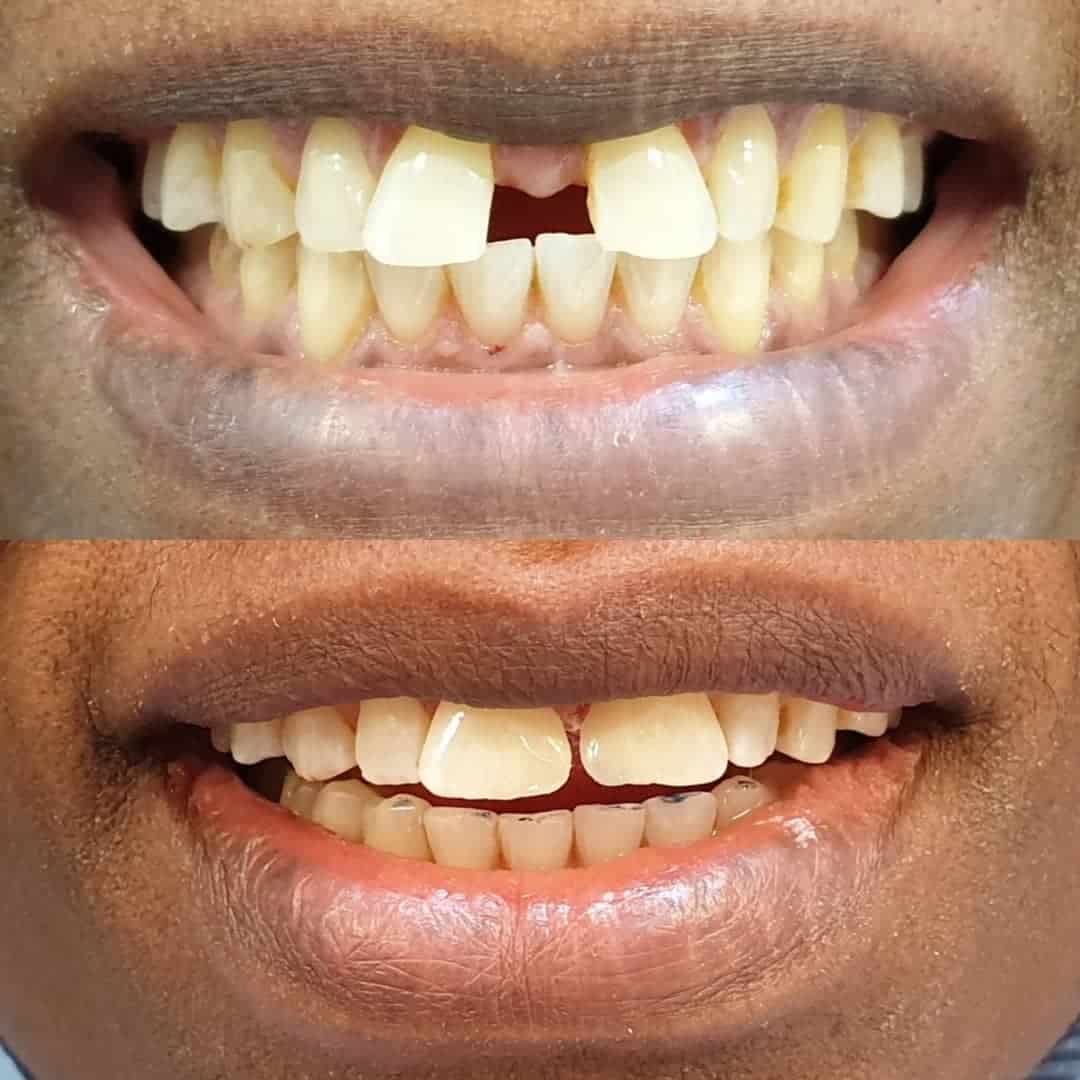 Composite Bonding in Lincoln
Composite Bonding in Lincoln
What is composite bonding?
Composite bonding is a minimally invasive and pain-free treatment to enhance your smile using a composite resin (highly aesthetic white filling) to correct the minor imperfections in your teeth. It is also known as tooth bonding. Composite bonding is normally done as part of a smile makeover at Kordel House Dental Practice in Lincoln.
What are the benefits of composite bonding?
1)Minimally invasive with no removal of tooth structure
2)No drills or needles
3)Less expensive than porcelain veneers
4)Immediate results
5)Painless
What to expect during composite bonding?
After your consultation with our cosmetic dentist, you will be offered an appointment to have the procedure done at our practice.
On the day of tooth bonding, your dentist selects the shade(colour) of the composite resin to match your tooth colour first. Then your tooth surface is cleaned and micro abraded with help of specialist tools.
Then the dentist applies a tooth conditioner to the tooth surface before the composite resin is moulded on to your tooth. Then the dentist polishes the resin to make sure the surface doesn't attract any stains.
Should I get composite bONDING?
You can get composite bonding:
1)If you have chipped or broken front teeth.
2)If you have any spaces or gaps between your teeth.
3)After Invisalign treatment as part of a smile makeover.
4)If you have uneven teeth.
5)If you have any discoloured teeth.
How long does composite bonding last?
Composite bonding can last up to 10 years if you take proper care as instructed by your dentist. Composite resin is not as strong as your natural teeth so you need to be careful not to bite into hard foods like candy which may crack the composite.
How much is composite bonding?
You will need to book an appointment with our cosmetic dentist who will examine tour teeth and will provide you with with an estimate for the proposed teeth bonding treatment. At Kordel House Dental Practice composite bonding cost starts from £150
Ready to start your smile makeover with composite bonding? Call our discreet and knowledgeable team at Kordel House Dental Practice to schedule a consultation today.