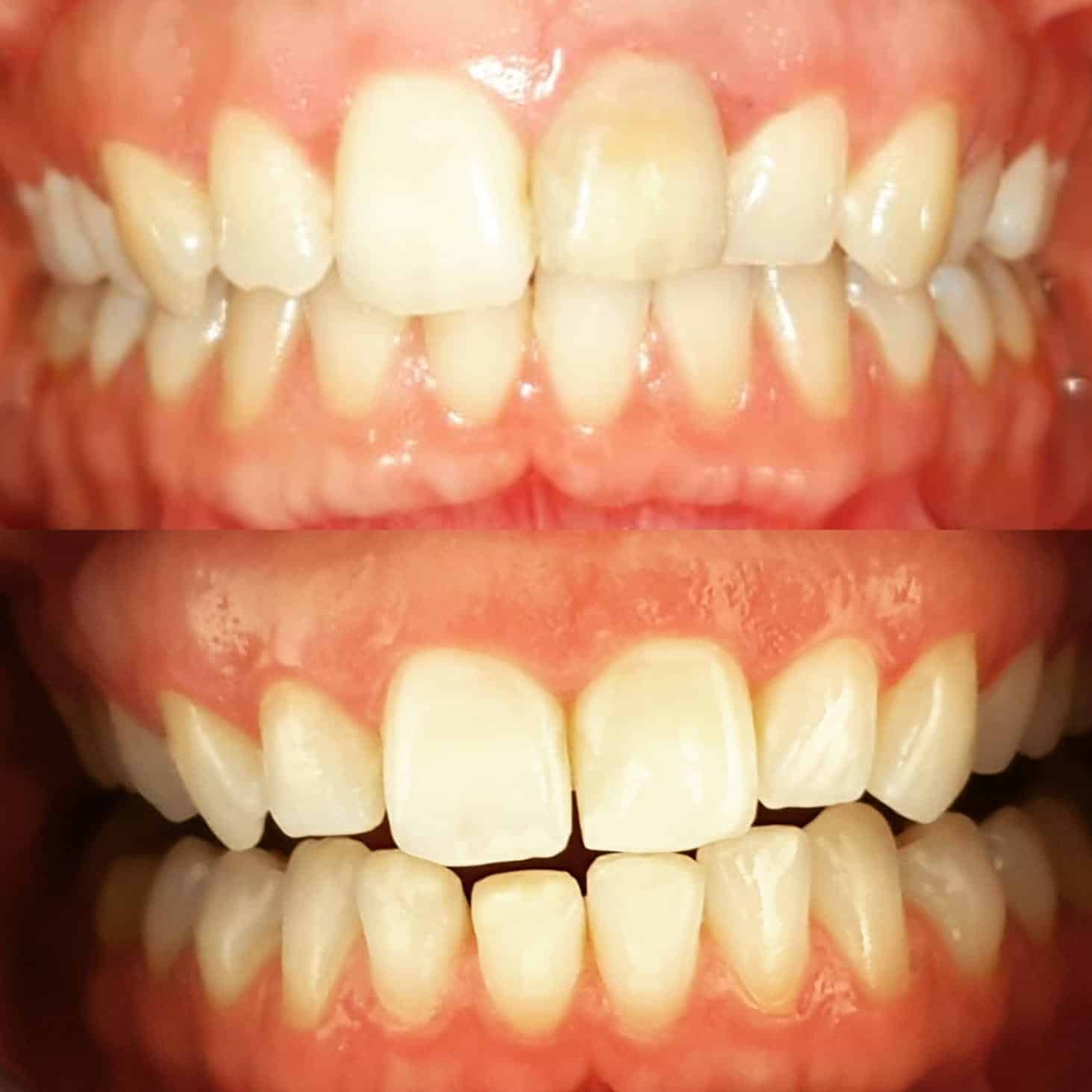 Invisalign Braces in Sleaford
Invisalign Braces in Sleaford
Invisalign®  treatment is an alternative to traditional braces without using metal braces or wires. Over 9 million people have used Invisalign to transform their smiles. The Invisalign aligners are custom made from the 3D Scan of your teeth and made from advanced smart track material which is transparent and comfortable completely transparent. These aligners apply a controlled amount of force to your teeth, causing them to move gradually to straighten your teeth.
Invisalign aligner is removable, and they can be taken out while eating, drinking, brushing and flossing. There are no unsightly metal wires or brackets and no breakages, unlike traditional braces. We provide Invisalign Braces is Sleaford and surround villages.
The Invisalign clear aligners are BPA, BPS, Latex or Gluten-free.
What is Invisalign® Treatment Process?
At Kordel House Dental Practice in Horncastle, the treatment process starts with a consultation with our Invisalign trained Dentist Dr Manu Cherian.
On the day of your consultation, Our Invisalign dentist will go through your concerns and will do a 3D Scan of your teeth. From the ITero 3D Scan, we will generate a Smile Simulation so that you see what your new smile will look like.
If you decide to go forward with the proposed Invisalign treatment, you will be booked back in for an extended check-up to ensure its safe to carry the Invisalign Treatment so that we can avoid unnecessary risks. A final 3D Scan is taken at this appointment and send to Invisalign Technicians with treatment plan made by your Invisalign Dentist.
Next step is known as clinicheck. Our Invisalign Dentist sends you a 3D animation which shows your predicted tooth movements and your final smile before you approve the treatment plan.
Your custom clear aligner trays are then made and you are booked in to have them fitted at our practice in Horncastle.
You wear each set of trays 1-2 weeks for 20-22 hours a day. You have an appointment with the dentist every 6-8 weeks to check on the progression of your treatment.
On completion of your Invisalign treatment, we will provide you with orthodontic retainers to ensure your teeth doesn't shift again. We recommend life long retention to all our orthodontic patients.
What Problems Can Invisalign Fix?
Invisalign are invisible braces that can fix a variety of dental problems. Invisalign clear aligners can treat:
Crowding
Spacing
Overbite
Underbite (lower teeth protrude past top teeth)
Deep bite
Cross Bite (Upper and Lower jaws don't line up)
Open bite (Top and Bottom teeth don't meet)
Contact us on 01507211833 at Kordel House Dental Practice in Lincolnshire to transform your smile with Invisalign in Lincoln, Market Rasen, Sleaford and Woodhall Spa. Alternatively, you can use the enquiry form of our website and we will get back to you.