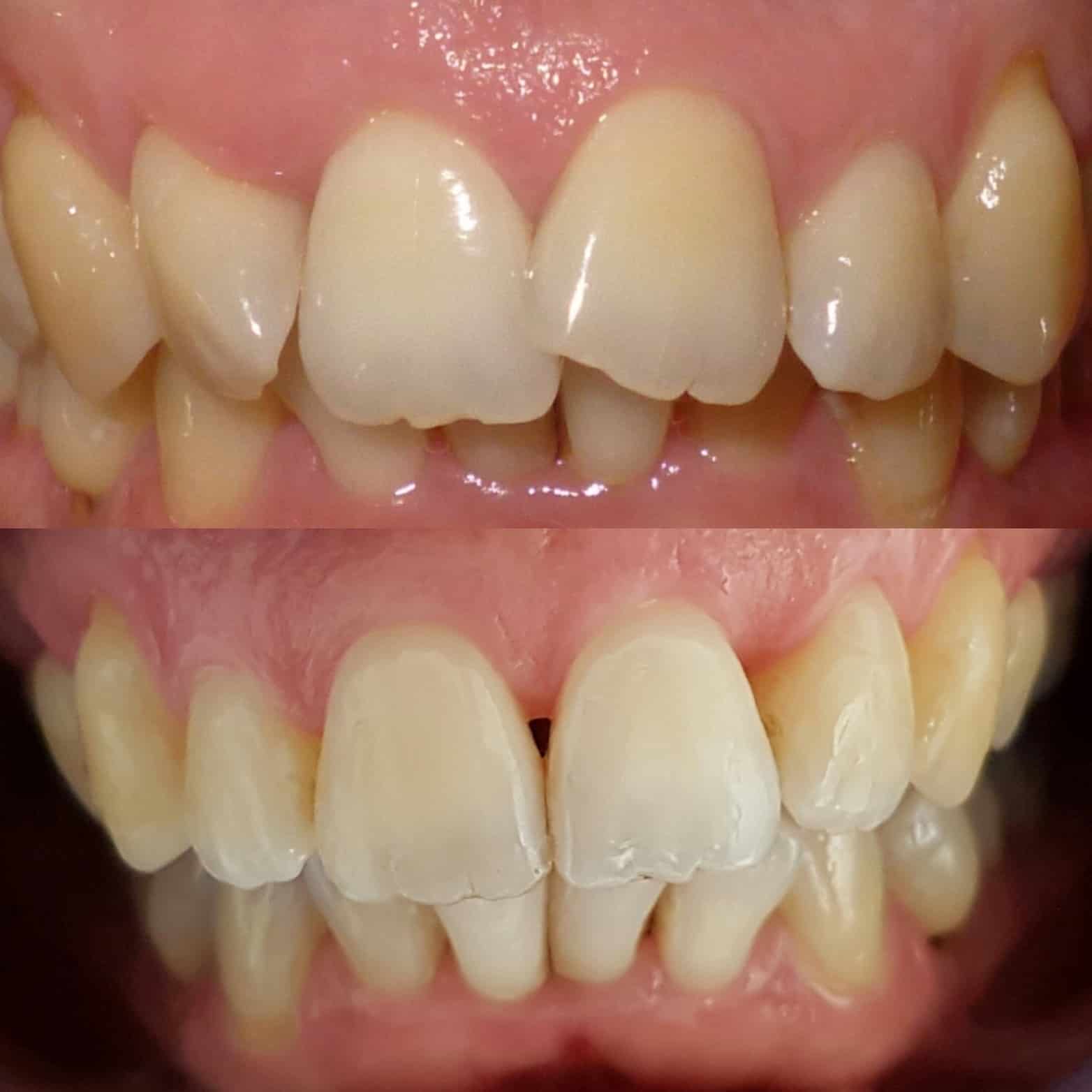 Sleaford Invisalign Smiles
Sleaford Invisalign Smiles
Invisalign uses an innovative approach to effectively straighten your teeth with a series of clear aligners that are custom-designed and fitted to suit your orthodontic requirements. With Invisalign clear aligners you can straighten your teeth form home. Invisalign is the most advanced clear aligner system in the world and is designed to fit around everyone's lifestyle and helping them to achieve the smiles of their dreams in Sleaford and Woodhall Spa.
What's possible with Invisalign Treatment?
Improving Aesthetics
Invisalign®  clear aligners enhance the teeth alignment gradually, helping to improve facial aesthetics discreetly. With Invisalign, your whole treatment is supervised by an Invisalign trained dentist unlike DIY aligners in the market.
Improving Function
The primary goal of any orthodontic treatment is to correct the alignment of the teeth and individuals can chew better, thereby enhancing the function of your pearly whites. There is evidence that people who suffer from malocclusion usually have digestive problems, most commonly indigestion. This is due to their inability to chew properly and break down food into smaller chunks.
Improved Oral Hygiene
We have many patients opting for Invisalign treatment since they are unable to clean their teeth to high standards due to the alignment of their teeth. Invisalign treatment not only helps to improve oral hygiene but during the Invisalign treatments, it's possible to clean your teeth better than traditional braces since there are no metal wires or braces involved. It has been suggested that Invisalign causes less enamel surface demineralization compared to traditional braces.
Virtual Smile Assessment
All you need to do is to click on the smile view link below and snap a selfie.
https://www.invisalign.co.uk/SV/353960
We will send you a simulation of your smile after Invisalign treatment straight to your email This will show you what Invisalign treatment can do for you.
Invisalign Virtual Consultations from Comfort of your home
We use artificial intelligence (AI) and our GDPR compliant secure video platform to assess your oral health status remotely. All you need to do is to click the link below and to answer a few questions for better understanding of your orthodontic needs and upload a few photos. We will generate a dental MOT of your oral health and will send the report to your email to arrange a virtual consultation with our Invisalign trained dentist.
https://eu.smilemate.com/practice/6bc1bce5-911f-4c8e-b3c8-eaf45df59e01
Contact us on 01507211833 at Kordel House Dental Practice in Lincolnshire to transform your smile with Invisalign in Sleaford, Lincoln, Market Rasen and Woodhall Spa. Alternatively, you can use the enquiry form of our website and we will get back to you.