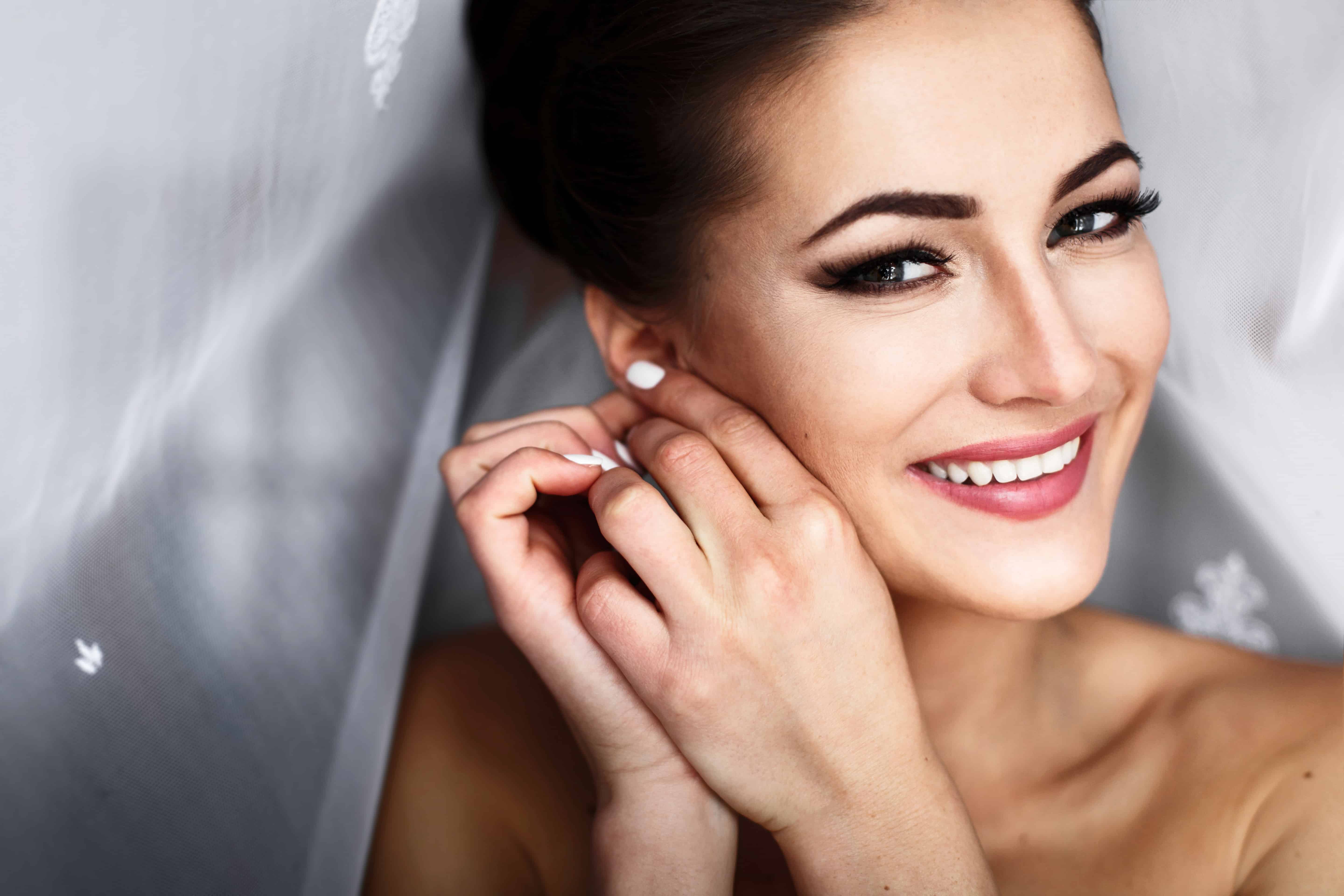 Invisalign® Near Me –Your Bridal Smile

Invisalign® Near Me –Your Dream Bridal Smile
We can help brides Walking down the aisle with your dream smile with Invisalign®. Invisalign gradually moves your teeth using a series of clear aligners made of patented advance smart track material which makes it near invisible.
No one will even notice that you're improving your smile and you can surprise your friends and family with your new smile.
1)When you should start looking to start Invisalign?
I tell my patients it's all about planning. Your Invisalign® dentist will need at least 4-6 months to finish the treatment. We do advise to start the treatment at least a year before your special day so you can be sure we can help you have the smile of your dreams.
2)Will Invisalign change the colour of my teeth?
Invisalign® clear aligners don't change the colour of your teeth. The aligners can become slightly yellowish if not cleaned as per your Invisalign dentists' instructions. Most of our Invisalign patients use the Clear aligners as whitening trays during their treatment and end up with whiter teeth. We offer premium Boutique whitening for all our Invisalign® patients and guarantee a B1 shade.
3)What's after teeth straightening and whitening?
You still may have small chips on your teeth or misshapen teeth at the end our your Invisalign® treatment.
At Kordel House Dental practice in Lincolnshire, our Dentists have completed advanced training in Cosmetic Dentistry and they can help you fix your misshapen teeth with composite bonding and Bioclear technique. Our dentist Mrs Smitha Mathew is one of the few Bioclear advanced practitioners in Lincolnshire.
4)Is Invisalign® Safe?
Invisalign is safe and is the preferred clear aligner system for most of the dentists around the world. The aligners are custom made for your teeth to make them super comfortable.
Unlike mail-order, aligners with Invisalign you will be having a comprehensive assessment by an Invisalign trained dentist and the whole treatment will be done under GDC registered Invisalign dentists' supervision.
We can help you with teeth straightening, whitening and composite bonding at Kordel House Dental Practice, Lincolnshire. We offer all cosmetic dental treatments under one umbrella so you don't have to look elsewhere.
Click the Invisalign smile assessment link to find out is Invisalign® is right for you on your wedding journey.  https://www.invisalign.co.uk/SV/353960
Call us on 01507211833 or email us on smile@kordelhousedentalpractice.co.uk to book a free Invisalign consultation. Or you can DM us on our Facebook page @koredelhousedentalpractice  and we will get back to you.