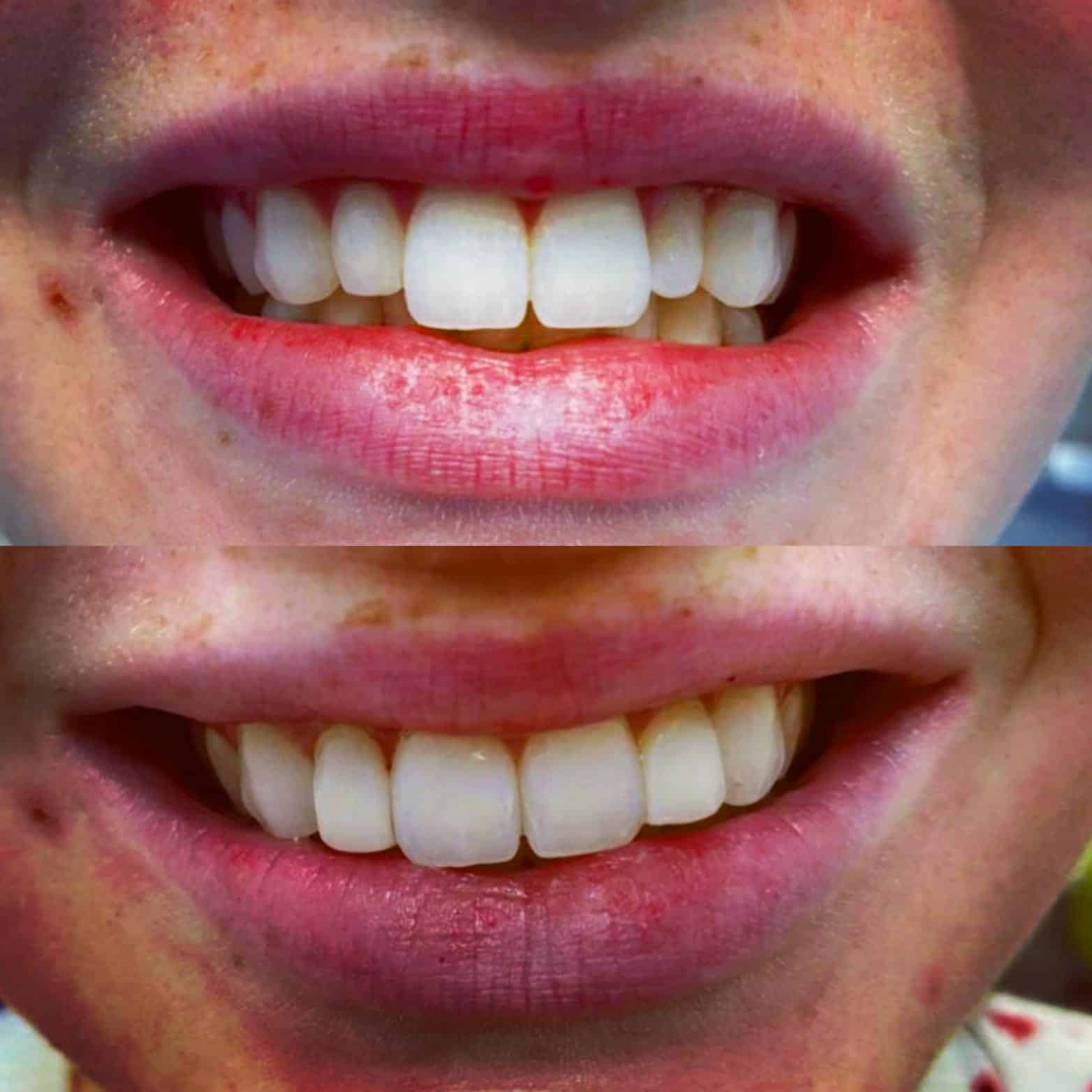 Composite Bonding Sleaford Lincolnshire
Composite Bonding Sleaford Lincolnshire
Composite bonding is a simple, conservative way to improve your smile. With composite bonding, we use highly aesthetic dental composites (tooth coloured restorative material) to mould on to the tooth and we polish to surface to blend in with the surrounding teeth to create a beautiful smile. At Kordel House Dental practice we have highly skilled cosmetic dentists who provide composite bonding for our patients in Sleaford Lincolnshire.
It is the perfect solution for patients with minor issues like:
1)Small Gaps between teeth
2) Slightly crooked teeth
3)Minor chips on your teeth
4)Discoloration of a single tooth
5)Unusually shaped teeth
Advantages:
1)Inexpensive compared to Porcelain Veneers
2)Performed in one visit. So you walk out with your new smile the day of your appointment.
3)Painless procedure
3)Usually no anaesthesia needed. No needles
4)Easily repairable if its chips or fracture, unlike porcelain.
We do not recommend using bonding in high bite pressure areas since composite bonding resin can chip and wear over time. 
Composite bonding Sleaford Procedure:
1)Consultation with our Cosmetic Dentist at Kordel house Dental Practice in Horncastle, Lincolnshire.
This appointment if for our cosmetic dentist to know your expectations and to see if we can deliver the smile you wanted in a safe way. Together we will decide on a treatment plan which normally includes teeth whitening as well (We use Enlighten Teeth Whitening System which guarantees a B1 Shade) to improve the colour of your teeth. Our Cosmetic Dentist Dr Smitha Mathew if one of the few advanced practitioners in Bioclear Composite Bonding technique in Lincolnshire.
If we are going for Smile Fast composite bonding, your dentist will take your 3Dscan of your teeth with our intraoral scanner and will send your records to design your new style digitally for your approval.
2)What happens on your appointment day?
 Your dentist will go through the whole treatment plan with you and ask you to sign the consent form if you are happy to proceed.
All the teeth that need composite bonding will be isolated using a rubber dam to prevent cross-contamination.
We then prepare and condition your tooth surface.
Then we sculpt composite resin on the tooth surface and polish them to a high finish.
Care and maintenance after composite Bonding
1)Good oral health is necessary for bonding to work. You need to use a soft brush and a fluoridated toothpaste twice a day. We do recommend daily flossing as well.
2)Avoid mouthwashes which contain alcohol. Mouthwashes like Corsodyl may stain your composite as well.
3)Avoid biting into your nails or opening hard materials with your teeth.
4)Regular visits to the dentist or hygienist. They will polish the teeth you had composite bonding if needed.
Alternatives:
For our patients in Sleaford and Lincolnshire, if you are not an ideal candidate for Composite Bonding the alternatives are porcelain veneers or crowns. Both the alternatives involve reshaping our your enamel.
Contact us on 01507211833 at Kordel House Dental Practice in Lincolnshire to transform your smile with Composite Bonding in Lincoln, Market Rasen, Sleaford and Woodhall Spa. Alternatively, you can use the enquiry form of our website and we will get back to you.